Swimming Pool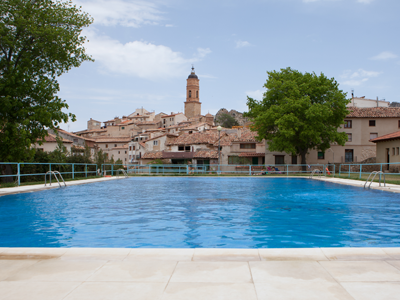 In Molinos one can use the public outdoor pool during the summer months.
Climbing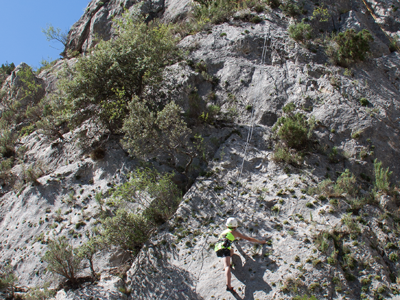 For experienced climbers there are beautiful climbing opportunities in the area. The mountain range is equipped with dozens of climbing routes with anchor points and directions. For beginners we can arrange guidance of experienced climbers. Contact us for more information.
Climbing Wall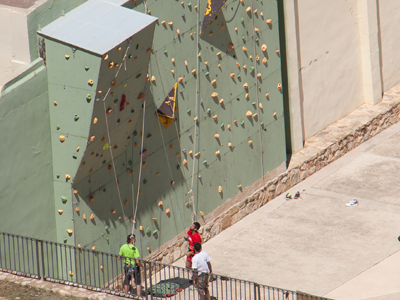 Molinos is the proud owner of a climbing wall. You can use this on your own responsibility and with your own material. It is possible to rent climbing equipment and guidance.
Hikes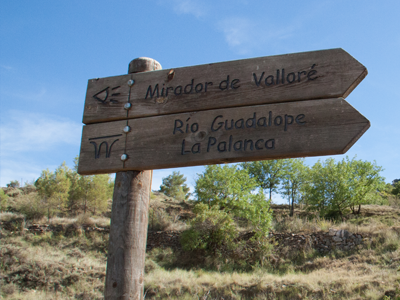 The region has several beautiful walking routes. Right next to the holiday home, the GR8.1 leaves for the neighboring village of Ejulve, a hefty walk of 15 km through the woods, through gorges and over the mountains.
The GR8 routes are old paths that connect villages. When there were no cars or no jobs in these regions these paths were frequently entered, on foot, on horseback or with the donkey. The Gr 8 connects Villel with Beceite over a distance of more than 300 km.
Valdoria
At kilometer 25 on the A223 between Andorra and Albalate del Arzobispo, a country road that can be followed for 2.5 km by the car (indicated by an arrow and an information panel) leading to the starting point of a beautiful walk through a shady gorge to a small dam. (At 40 km from Molinos) The walk takes about one and a half hours back and forth. You can walk up through a steep path and return via the lower path between the trees.
El Parrizal
In the village Beceite is a small road (best with the car to the paying parking, there are 3 of 3 different price ranges) leading towards the start of an enchanting walk, through a savage valley, which leads you along the river to the impressive source of this mountain river. From Molinos via Alcaniz we follow the N-420 direction Valderrobres and the A-223 to Beceite. One has to count 3 hours for the walk, back and forth, over gangways that facilitate the path along and over the water.
El Morron
Above the reservoir of Santolea lies this unique sandstone formation that can be seen from a great distance. (At 20km from Molinos on the A226) The spectacular rock is accessible via a field road with the car and the last stretch, about 1 km, on foot. From the foot of the Morron one has a beautiful view over the lake and the surroundings.
Karting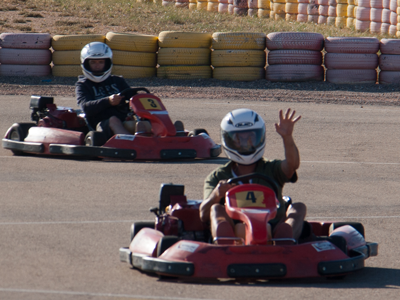 In Alcañiz, 50 km from Molinos, you can visit the site of Motorland for karting, motorcycling, racing on the official circuit or just looking around and then taking a dip in the Alcañiz Lake, just next to it.
Biking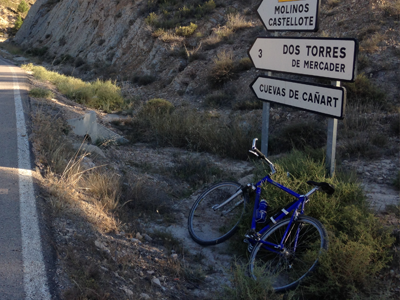 There is the possibility of long bike rides on the road or off-road (mountain bike). In Ceuvas de Cañart (15km from Molinos) you can rent a mountain bike for 1 day (8 euros per day).